Allowing other answers to multiple-choice and checkbox questions🔗
The attribute *other allows users to type in an answer to a multiple-choice or checkbox question. For example:
*question: What is your favorite ice cream flavor?
	*other
	Rocky road
  Cookie dough
  Pistachio
  *save: favoriteIceCream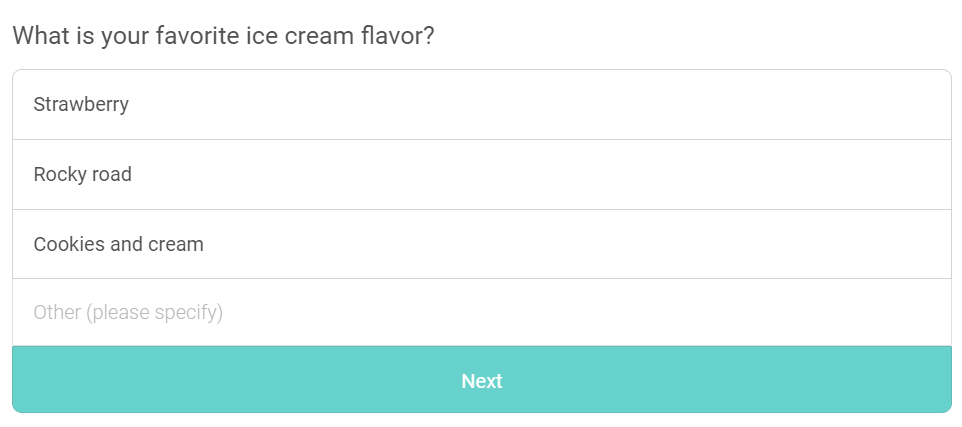 Here, the variable favoriteIceCream will take the value Rocky road, Cookie dough, Pistachio or the flavor they type in the box.
Likewise, *other can be used in checkbox questions:
*question: What toppings do you want on your pizza?
	Mushrooms
	Pineapple
	Ham
	Onion
	Italian sausage
	*type: checkbox
	*other
	*save: pizzaToppings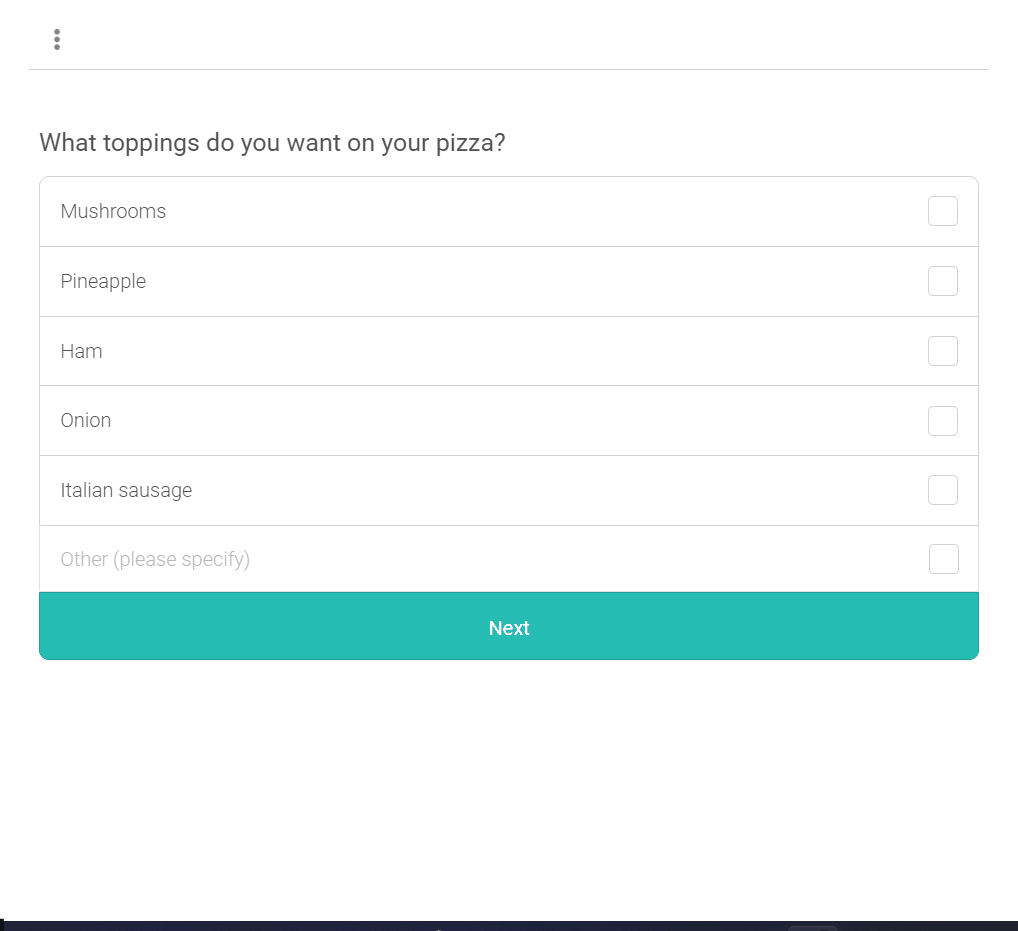 When using *other with checkbox questions, the user is allowed to type in multiple custom answers.
---
Next:
Multiple-choice where what happens depends on the answer